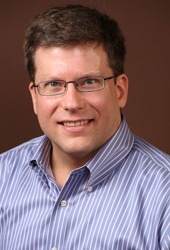 Specialty:
Social Justice and Sustainability
Professional Focus and Services:
I help socially and environmentally conscious investors manage their money to make a positive impact on both their own lives and our whole world.
As someone deeply committed to social justice and sustainability, my entire professional practice is focused on helping clients develop clear, disciplined financial strategies that take into account our shared Triple Bottom Line of People, Planet and Profits.
Complimentary Financial Review
I offer a no-cost, no-obligation introductory meeting for us to learn more about one another. The primary goal is to share and understand expectations, and to review your financial goals and social values. We'll have an honest discussion of what SRI is and is not, and then start to sketch a plan to move forward together.
Financial Planning and Investment Advice
We may work together on one or many topics, from the basics of investing to more holistic financial planning to more sophisticated wealth management and philanthropic planning.
Fees and Compensation
My fees are flexible and tailored to fit your needs, as different circumstances call for different solutions. No matter which approach is chosen, all of our fees are fully disclosed, a refreshing change from most of the financial services industry.
Investment portfolio management for a percentage of account fee
Project or retainer arrangements for a flat fee
Consultations for an hourly fee
Absolutely no commissions based on transactions or type of investment
Professional Affiliations:
Investments and finance are constantly evolving. Participating in the myriad networks committed to socially responsible and sustainable impact investing is one way that I keep my skills and knowledge fresh.
First Affirmative Financial Network, LLC
Green America / Green Business Network
US SIF, The Forum for Sustainable and Responsible Investment
Education and Experience:
25+ years of experience, having started in financial services in 1993
AIF® Professional, Accredited Investment Fiduciary™
MBA, University of Edinburgh (Scotland, UK)
BS in Business, Economics and Computer Science, Baker University (USA)
Community Involvement:
I volunteer with and financially support a wide variety of progressive organizations and campaigns locally, nationally, and internationally, and have served in leadership positions in many of them. I believe strongly in social, economic, and environmental justice, which are at the forefront of efforts to create a sustainable and just world where people matter as much as profits do.
Disclaimer:
Jim Horlacher is an Investment Advisor Representative of First Affirmative Financial Network, LLC. First Affirmative Financial Network is an independent Registered Investment Advisor (SEC File #801-56587).
The credential AIF® listed above bears trademarks.