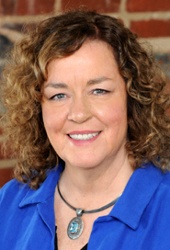 Specialty:
Socially, Responsible, Impact Investing
Professional Focus and Services:
By channeling investments toward sustainable enterprises that act in the public's best interest and care how they interact with customers, communities, and the environment, we are creating sustainable wealth for generations. Through the screening process, for example, we are seeking companies that produce…
Clean Energy
Proactive Healthcare
Affordable Housing
Loans to Small Community Businesses
Sustainable Buildings
…and channeling away from destructive uses, such as industries that pollute, companies that discriminate or employ sweatshop labor, businesses that produce harmful products, and corporations that support brutal and oppressive governments-making for a healthier and more equal world. This is the power of socially responsible investing.
Standards of Service
As a 35+ year veteran in the financial and investment planning industry, Pamela Stamper-Brandt, a Certified Financial Planner™ practitioner, and Accredited Investment Fiduciary® designee, is committed to demonstrating competency and ethical behavior. As a CFP® practitioner, she provides high-quality financial planning services; as an AIF®, she manages investment processes according to a defined "fiduciary standard of care."
Investing in Your Family's Financial Future
How does your financial future look?
At Seven Generations Investing, our goal is to make you and your family feel secure in your future while making a difference in the future of the world. By first analyzing your current financial state and helping you to create an emergency reserve, we help you build your family's financial safety net.
Understanding your current finances could even expose potential tax savings to funnel into your investments for your family's financial future.
What are your financial goals?
With your goals in mind, we design and recommend an asset allocation strategy that you are comfortable with while maximizing returns using healthy and sustainable impact investing that will benefit future generations to come.
At Seven Generations Investing, we believe in making an impact with your investing whether you believe in a cleaner environment, sustainable practices, or social equality.
Using the Accredited Investment Fiduciary™ Five-Step Investment Management Process, Pamela Stamper-Brandt helps to analyze, diversify, create, implement, monitor, supervise, and adjust to help you achieve your financial goals while allowing your investments to make the global impact that means the most to you and your family.
How secure is your estate?
Your estate is important to you and your family. Using estate conservation strategies, we can assist in showing you how to reduce current estate taxes and administrative fees by providing suggestions for trusts as a vehicle that will contain your sustainable and impact investments, creating abundance for generations.
How should you protect you and your family?
Every family deserves the best; and you deserve to know they will be fine if something were to happen to you. At Seven Generations Investing, we work with you to protect your income and assets in case of premature death, disability, long-term care, or medical needs, giving you and your family peace of mind to maintain your sustainable living lifestyle.
How should you invest with your business?
By applying our principles, we work with you to create the best and most efficient employee retirement plan and/or health care plan for your business while giving you the tools to meet your own personal financial goals using sustainable investing solutions.
Professional Affiliations:
Sustainable Advisors Alliance
Portfolio Resources Advisor Group, Inc., Investment Advisor & Registered Representative
First Affirmative Financial Network, LLC, Network Member
Social Investment Forum
Green America
Financial Planning Association
Education and Experience:
In addition to Pamela Stamper-Brandt's Certified Financial Planner™ certificate and Accredited Investment Fiduciary™ designation, she also has the following securities licenses: Series 6, 7, 22, 63 & 65 and Virginia & North Carolina insurance license (Life, Health, and Variable Annuities). She has a bachelor's degree in Mathematics from Appalachian State University, 1976, and has been an adjunct faculty instructor for The College for Financial Planning in Denver, teaching CFP classes through affiliate, Guilford College.
Community Involvement:
Piedmont Environmental Alliance
Friends of the Blue Ridge Parkway
Blue Ridge Environmental Defense League
Appalachian Voice
Disclaimer:
Pamela Stamper-Brandt CFP® AIF® is an Investment Advisory Representative (IAR) of Sustainable Advisors Alliance LLC (SAA) SAA is a Registered Investment Advisor (RIA) with the SEC and can be reached at 928-771-0052.
Our current disclosure brochure, Form ADV Part 2, is available for your review upon request, and on our website, www.sustainableadvisorsalliance.com . This disclosure brochure, or a summary of material changes made, is also provided to our clients on an annual basis.
Pamela Stamper-Brandt subscribes to a package of professional services offered by First Affirmative Financial Network, LLC. She is not an investment advisor representative of First Affirmative Financial Network. First Affirmative is not an affiliate or subsidiary of Sustainable Advisors Alliance.
First Affirmative Financial Network is an independent Registered Investment Advisor (SEC File #801-56587).
The credentials CFP® and AIF® listed above bear trademarks.